A Few Wedding Photos
We have a bajillion. Here are some.
A month ago Liza and I meant to sit down and record wedding memories so that we wouldn't forget what happened. But then I flew to San Francisco for a few weeks, Liza started a month of nights (boo), and by the time we got our hands on the photos it was late July.
Oh well! I have the images and am going to share a few here. If you were there, I'll try to send pics with you in them soon (you looked tremendous). Also, Ken took a bunch of gifs (a good example is here) that I need to find a way to share as well. And Brian's photos. You get the idea.
But let's not allow that to stop us. Here are a bunch of low-res screenshots of the actual photos that I pasted into a post. I'm no good at cropping and the original quality was way better, but don't worry about it!
What follows are a few pics from the Very Good Day. :)
June 22, 2019
Here's us before we got Liza dressed at church and I finished putting on a suit: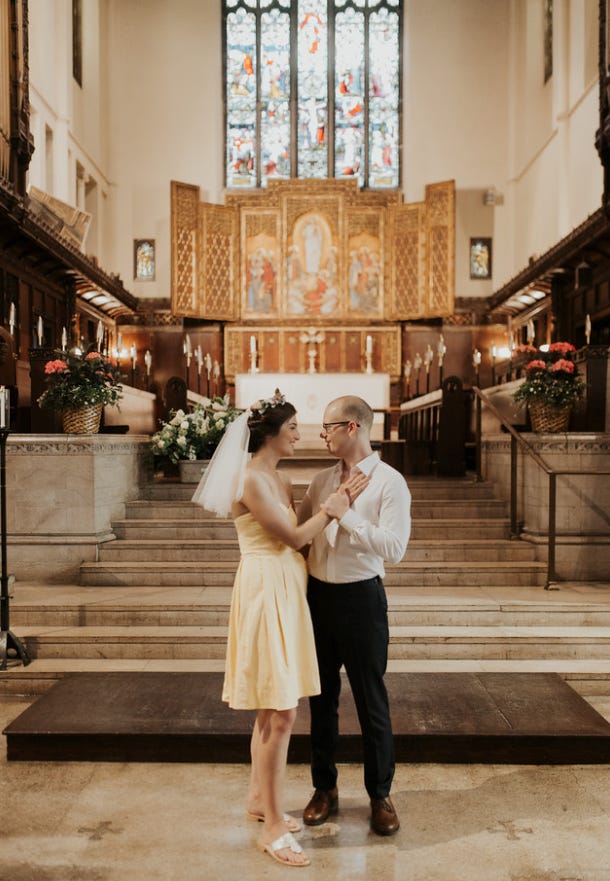 Talking in a backroom before the ceremony, Liza still not dressed, parents en route: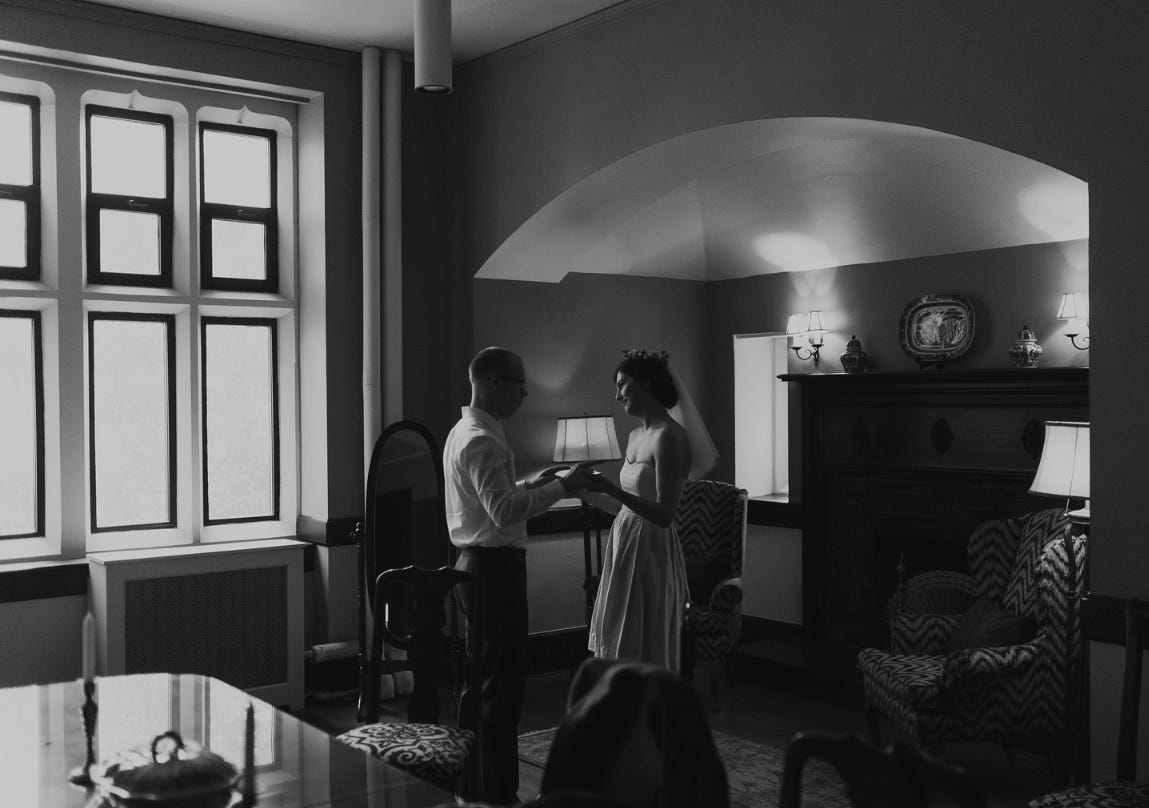 Family time, (Liza's dad and my parent's pictured; Liza's veil [via her mother Liz] in the foreground):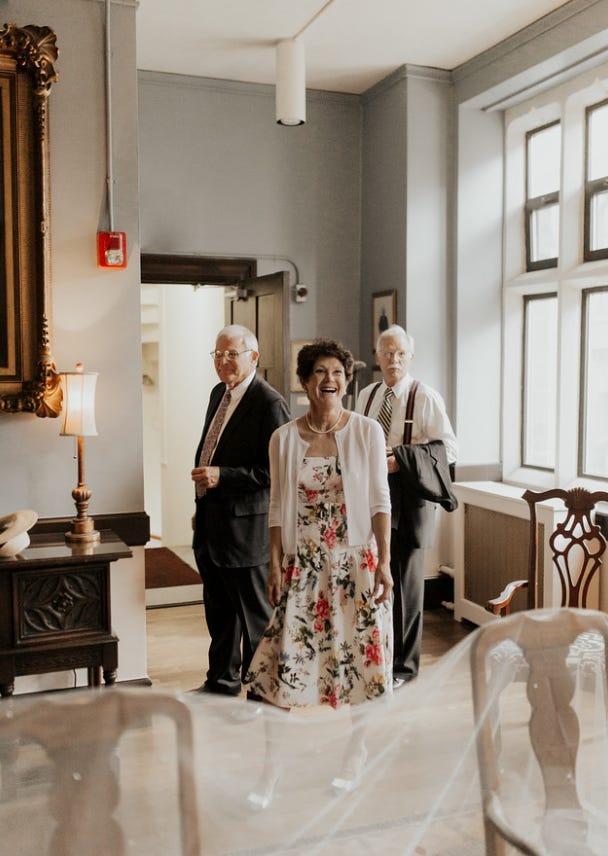 Birth dad and soon-to-be-adopted-dad working on my suit (Liza's dress in the background):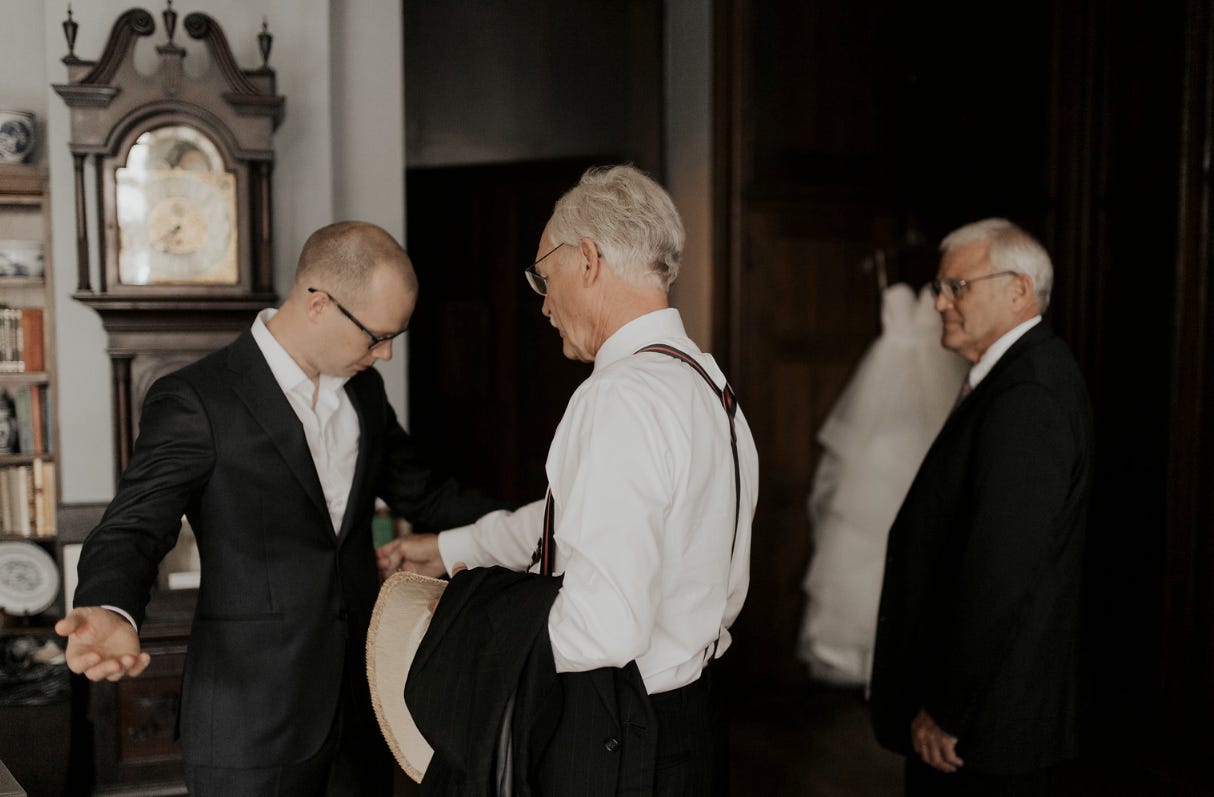 My parents and I in the sanctuary while Liza got dressed: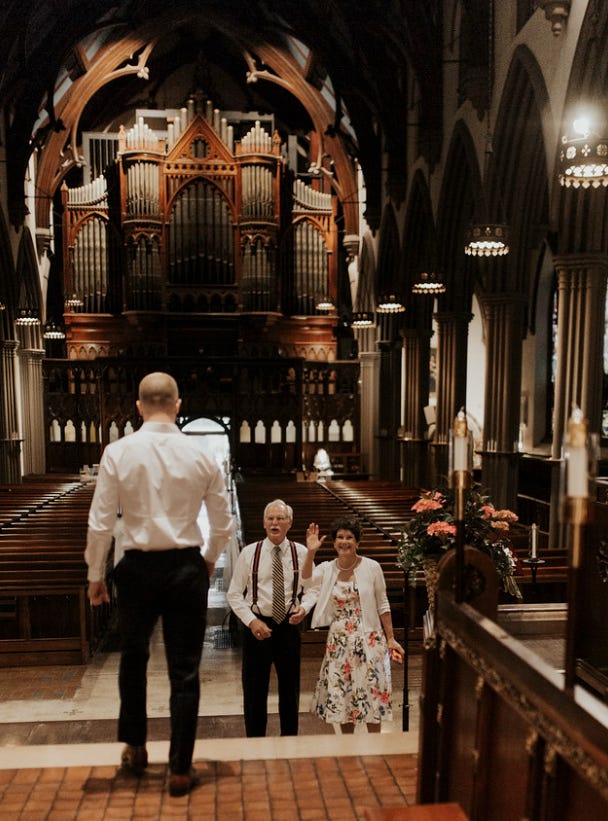 Liza is perfect: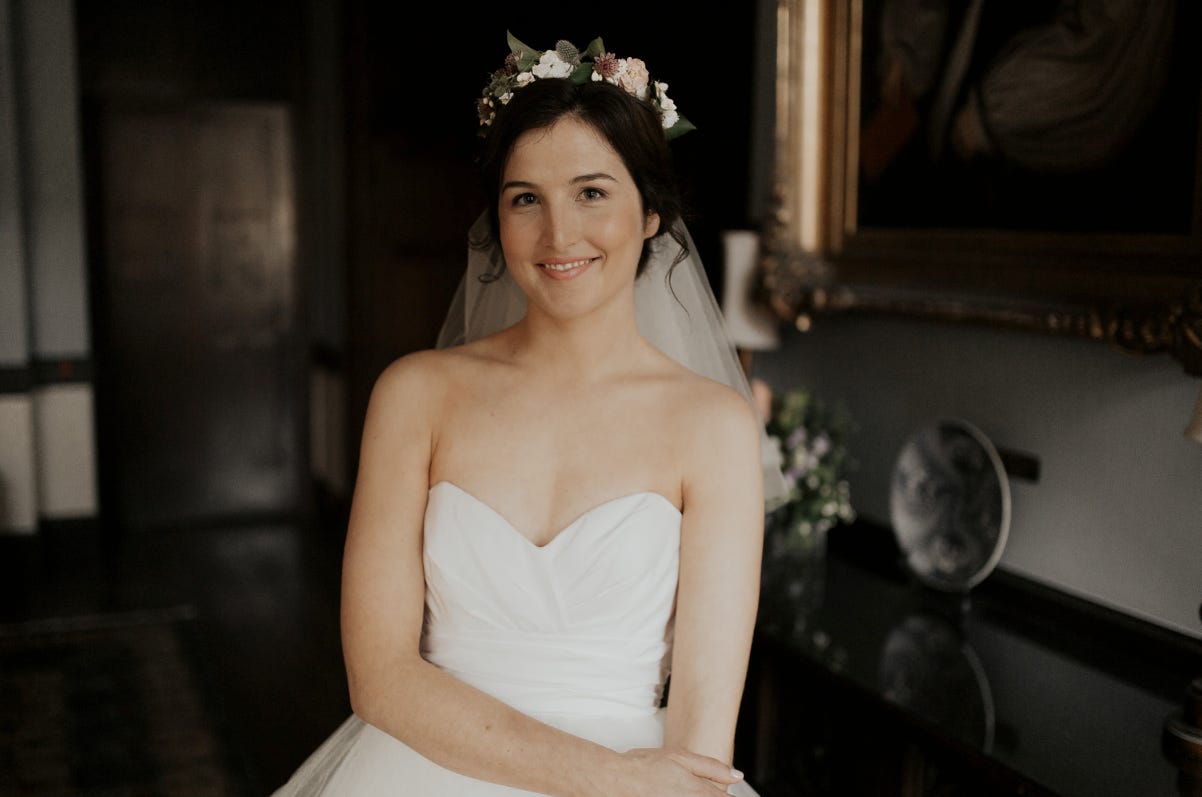 Getting Liza ready (Liza's mom pictured, myself in the back):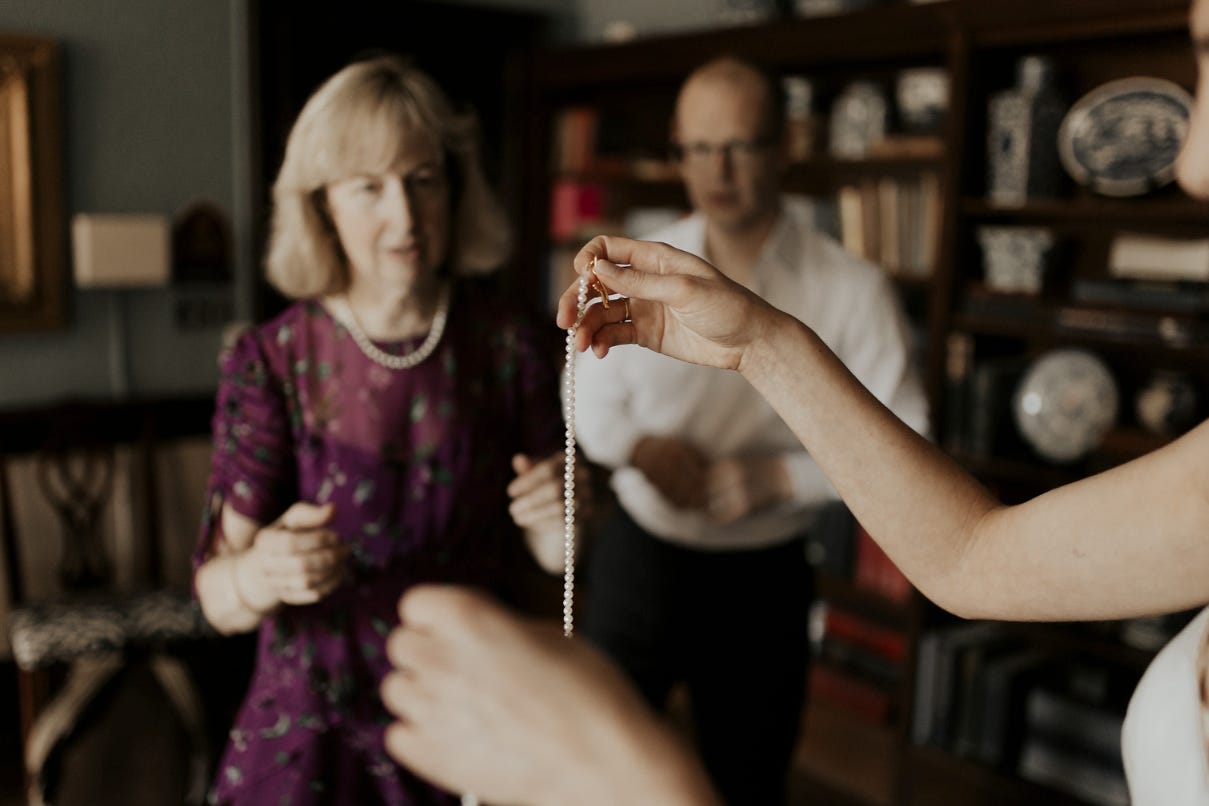 Liza looked super amazing: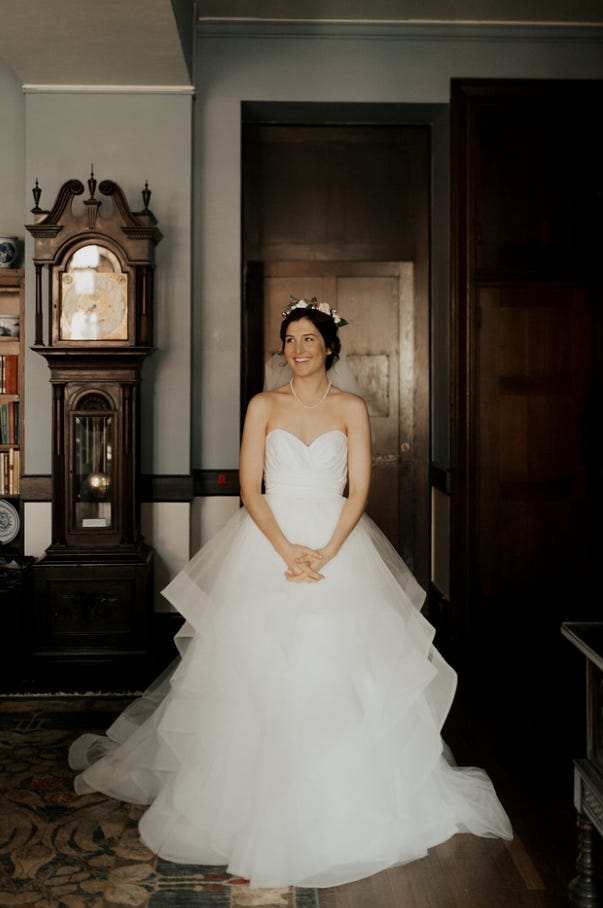 I mean just look at her: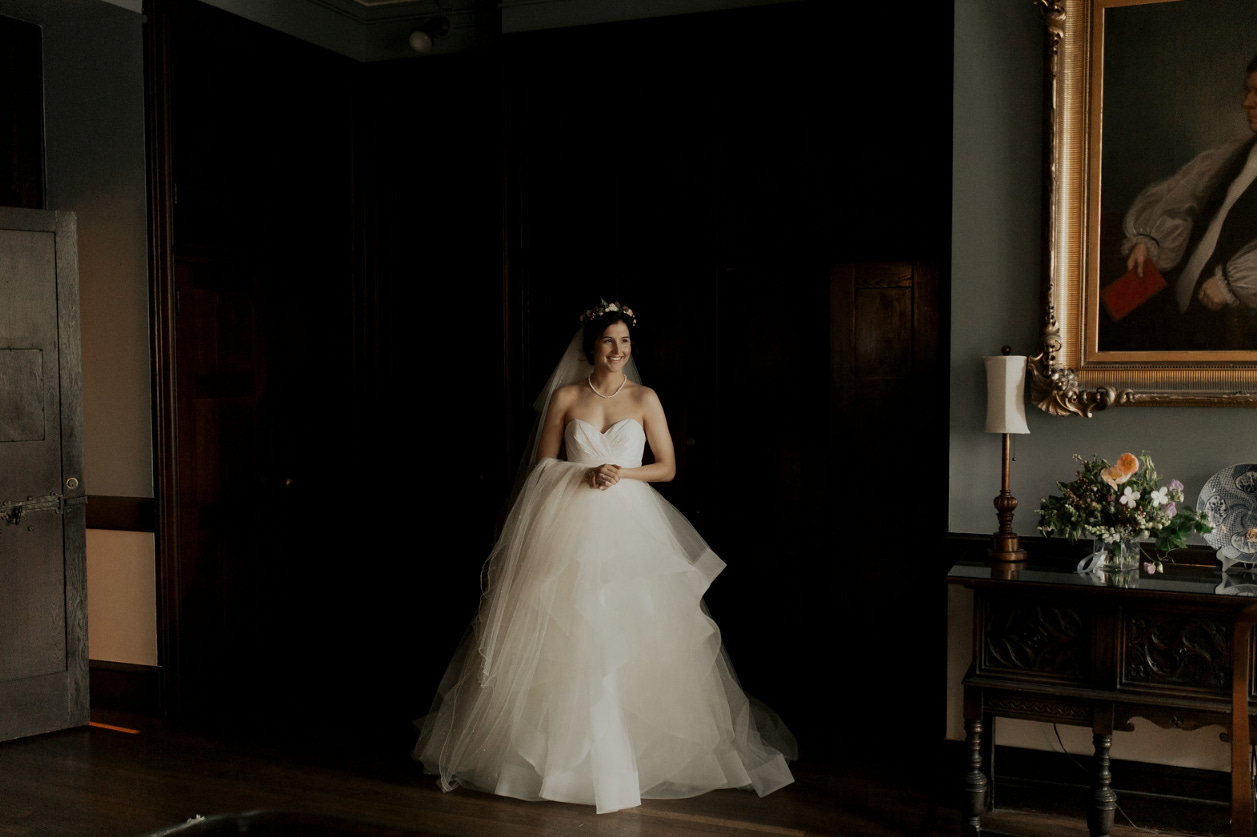 My mom futzing with my flowers:
Nearly there: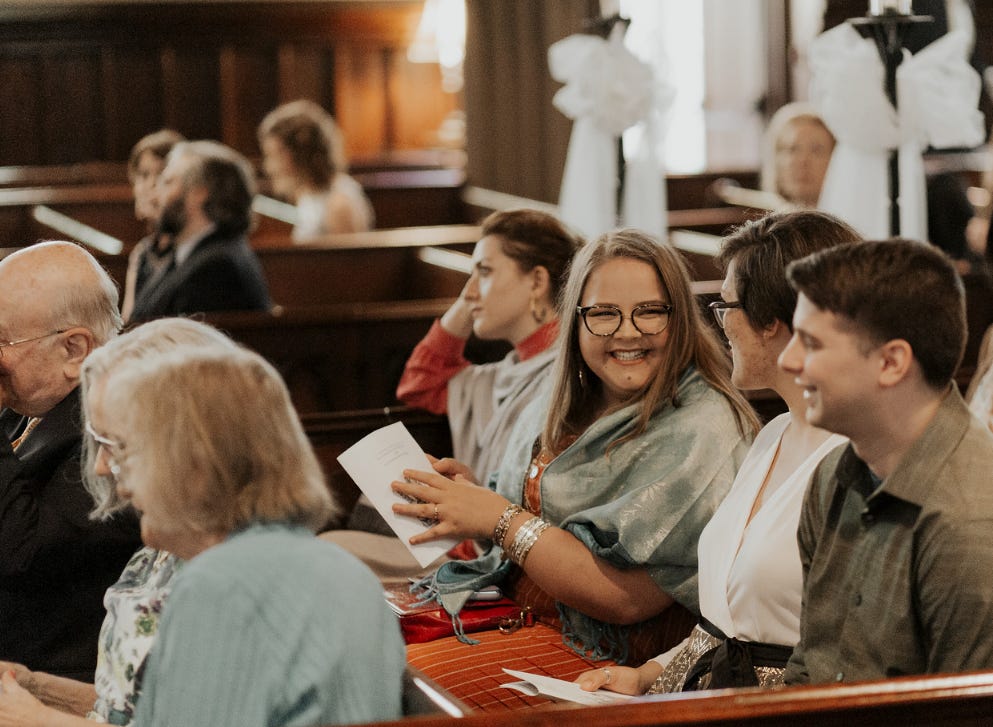 More peeps:
We skipped having a flower child, and instead had a bunch of them form a flower-themed army: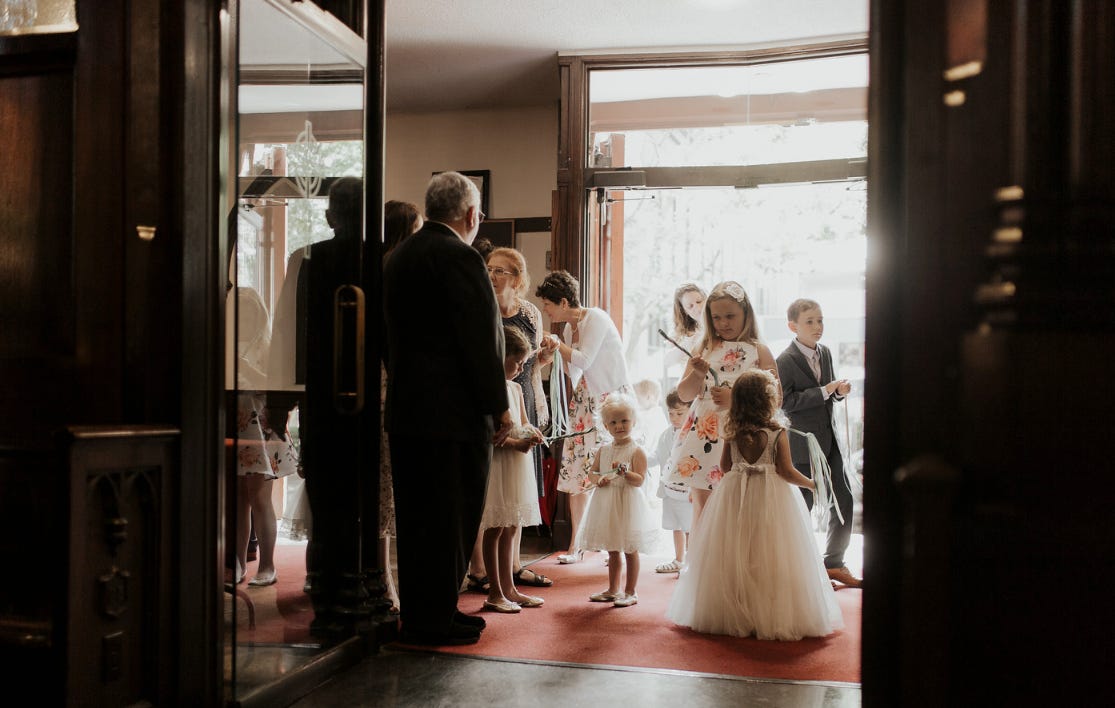 Much fun: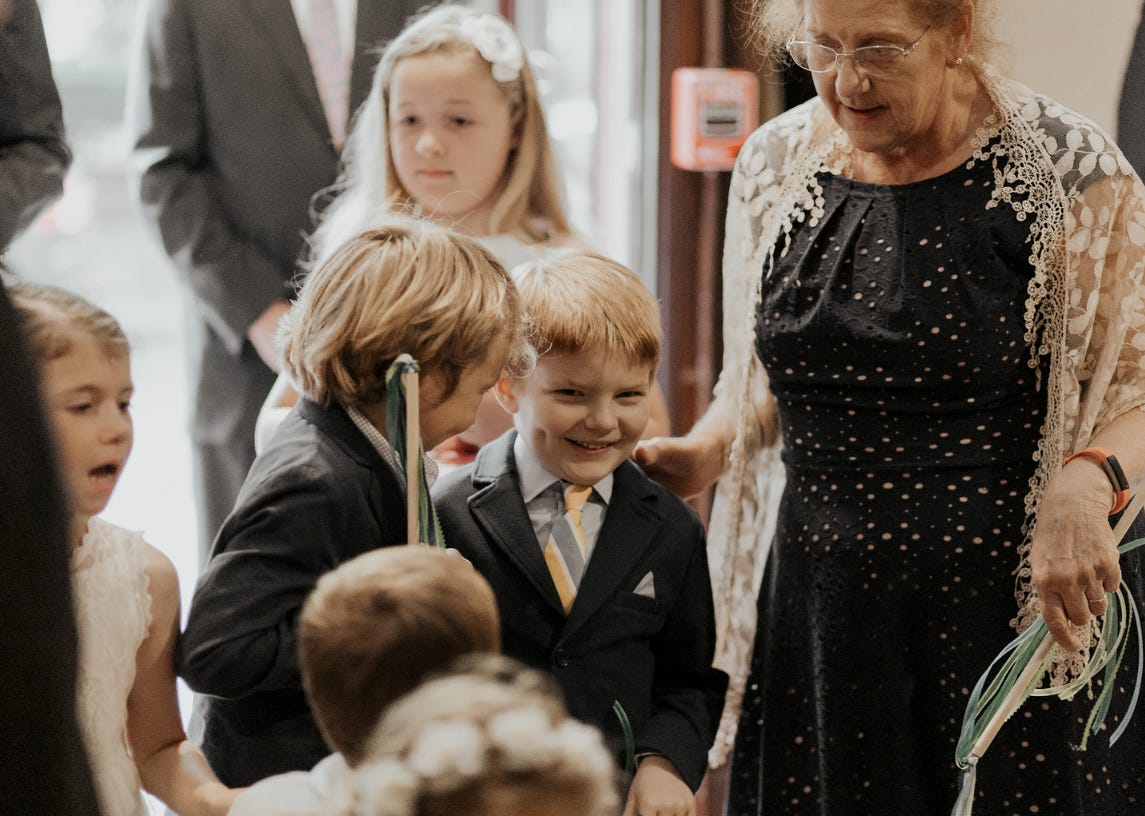 I was terrified going in: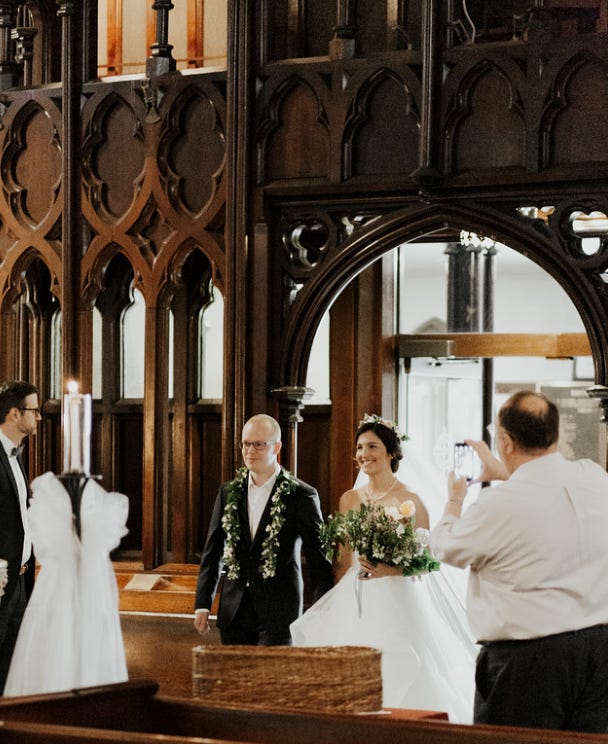 Let's get married!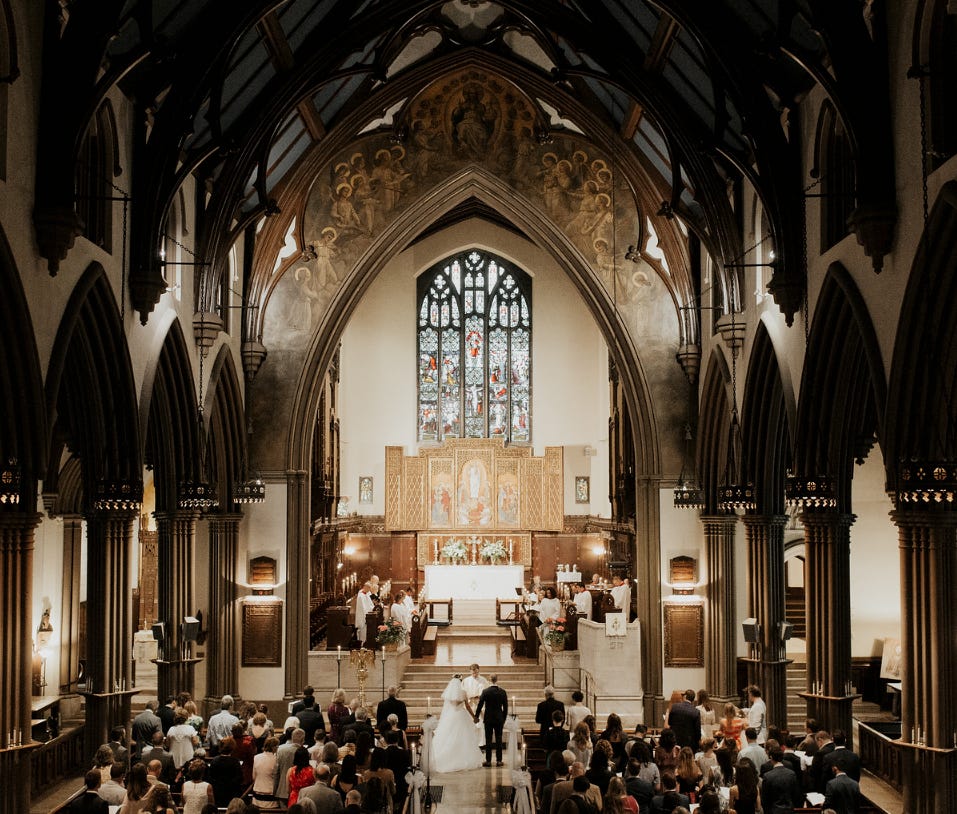 Success!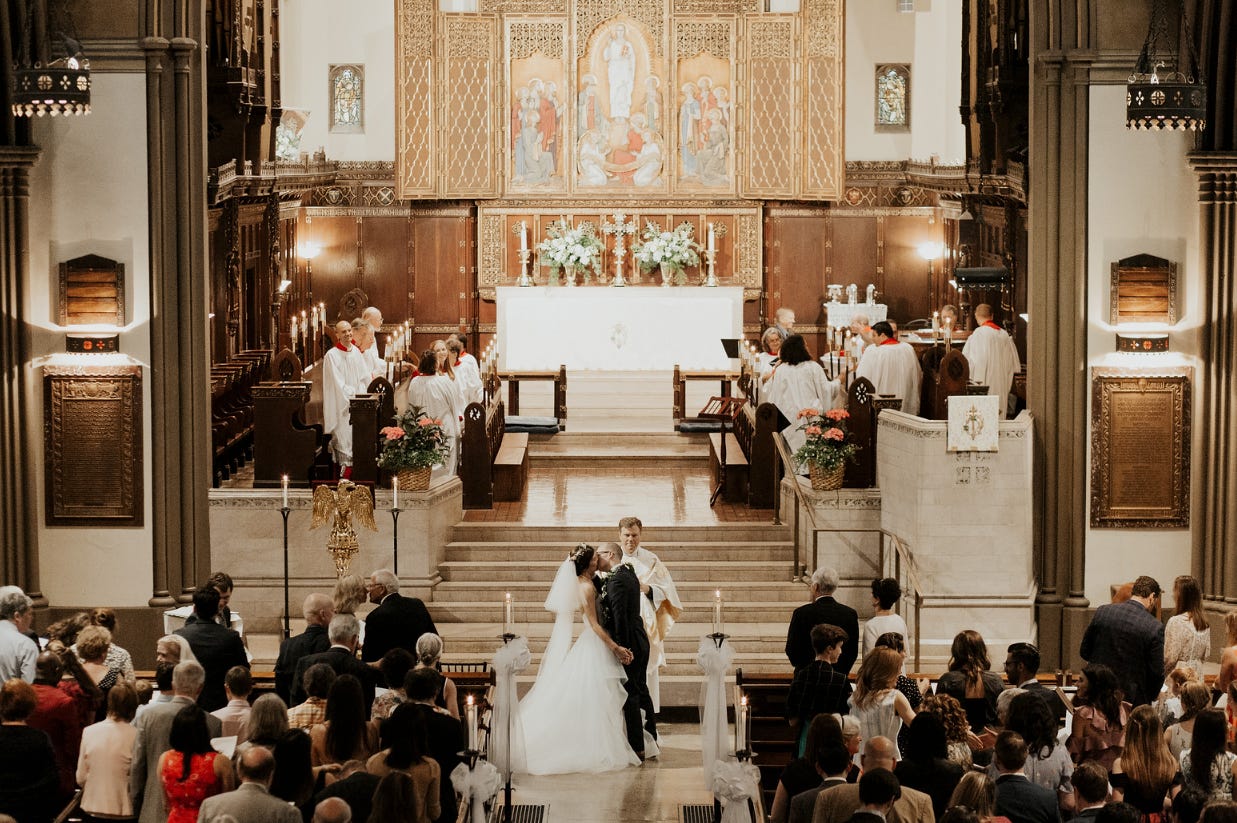 Time for a march, here's the band (What Cheer):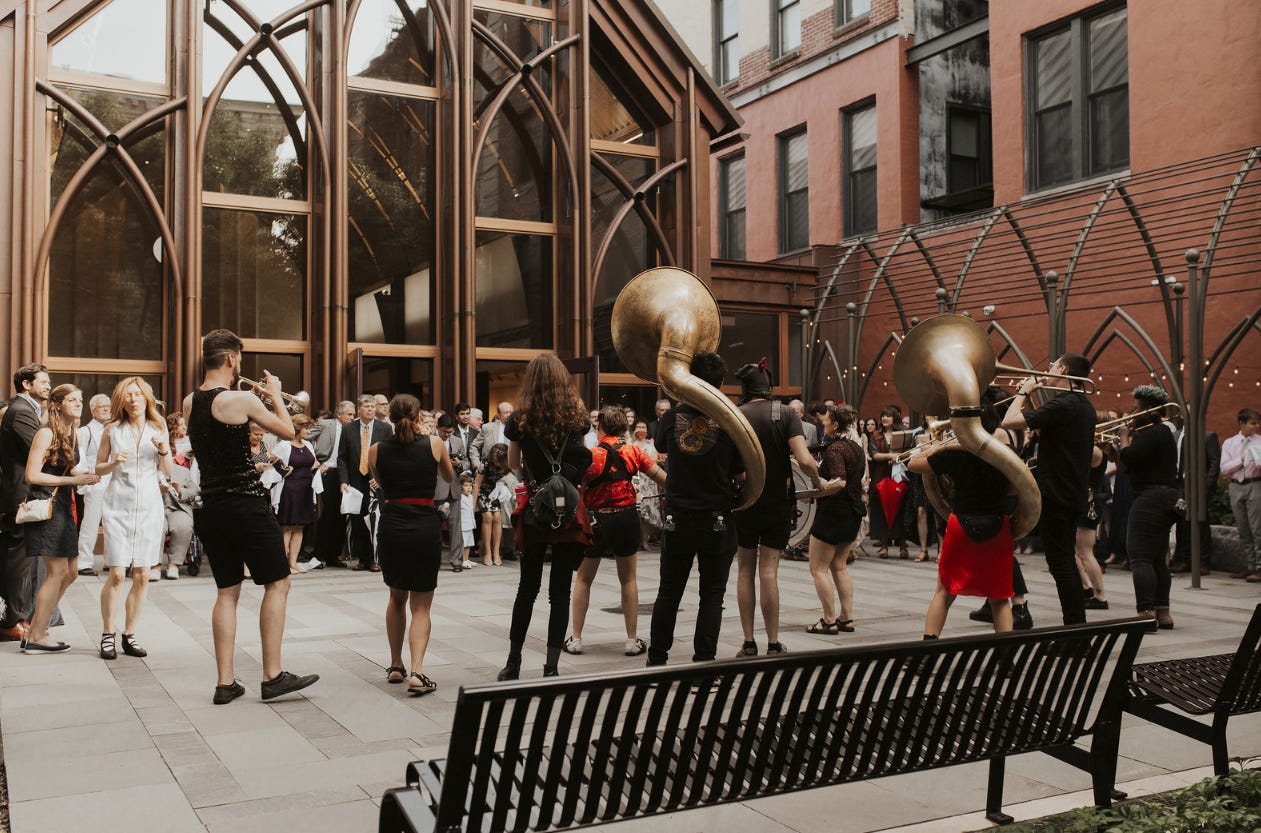 Let's have a dang parade through Providence: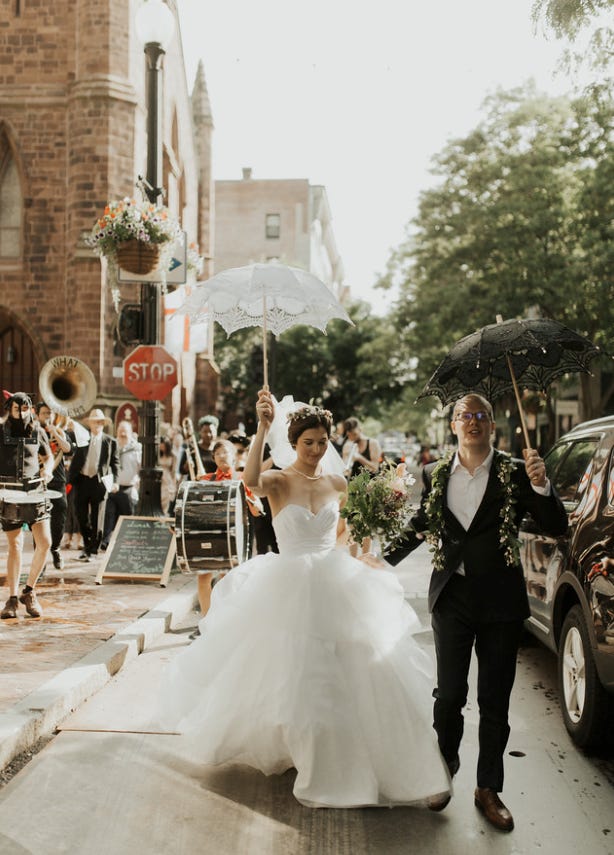 It was fun:
We didn't mess up traffic too badly: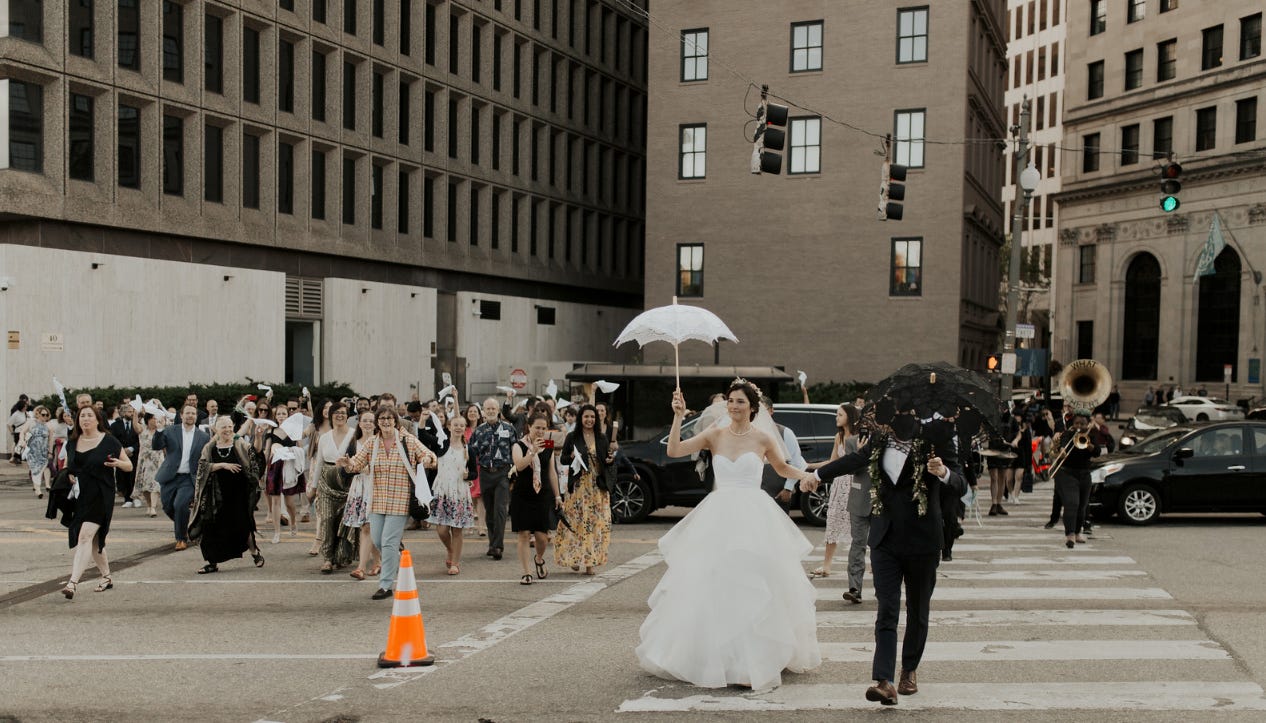 Made it to the venue without mishap: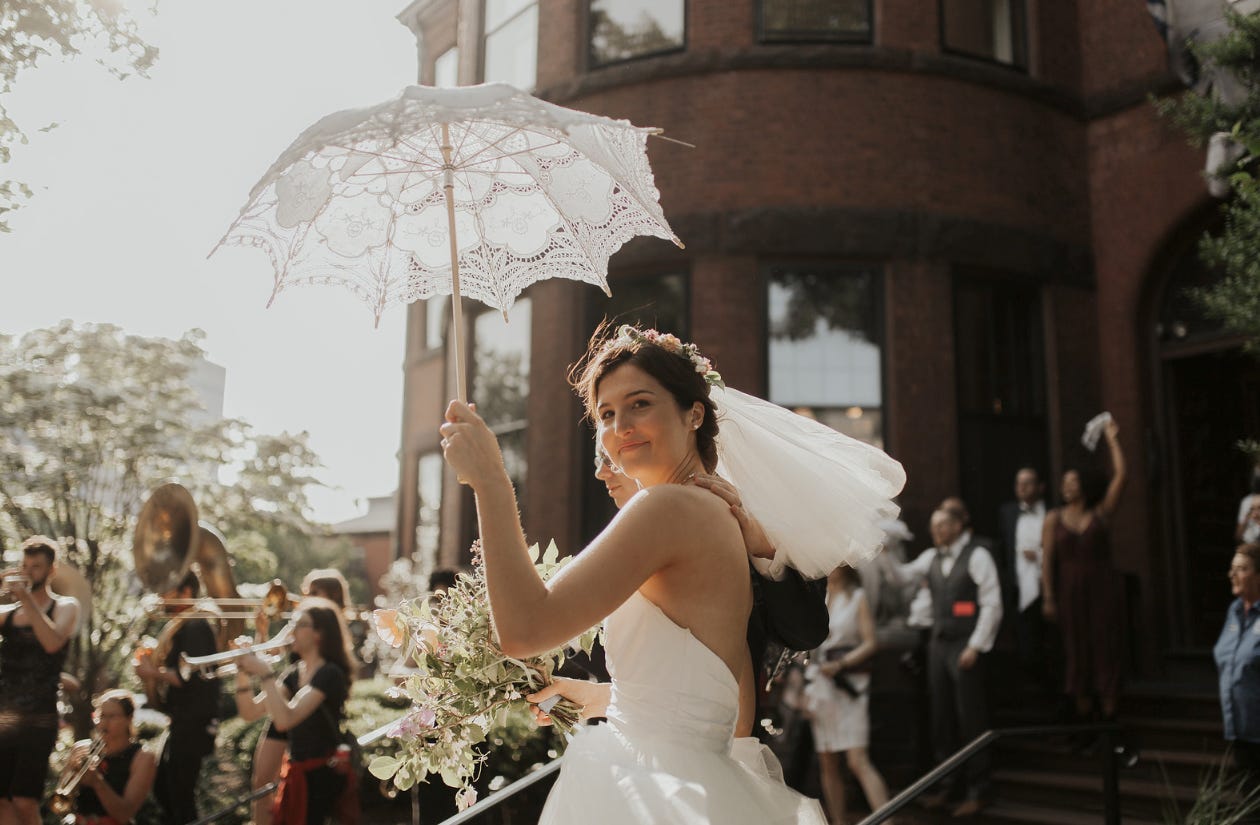 Saying hi: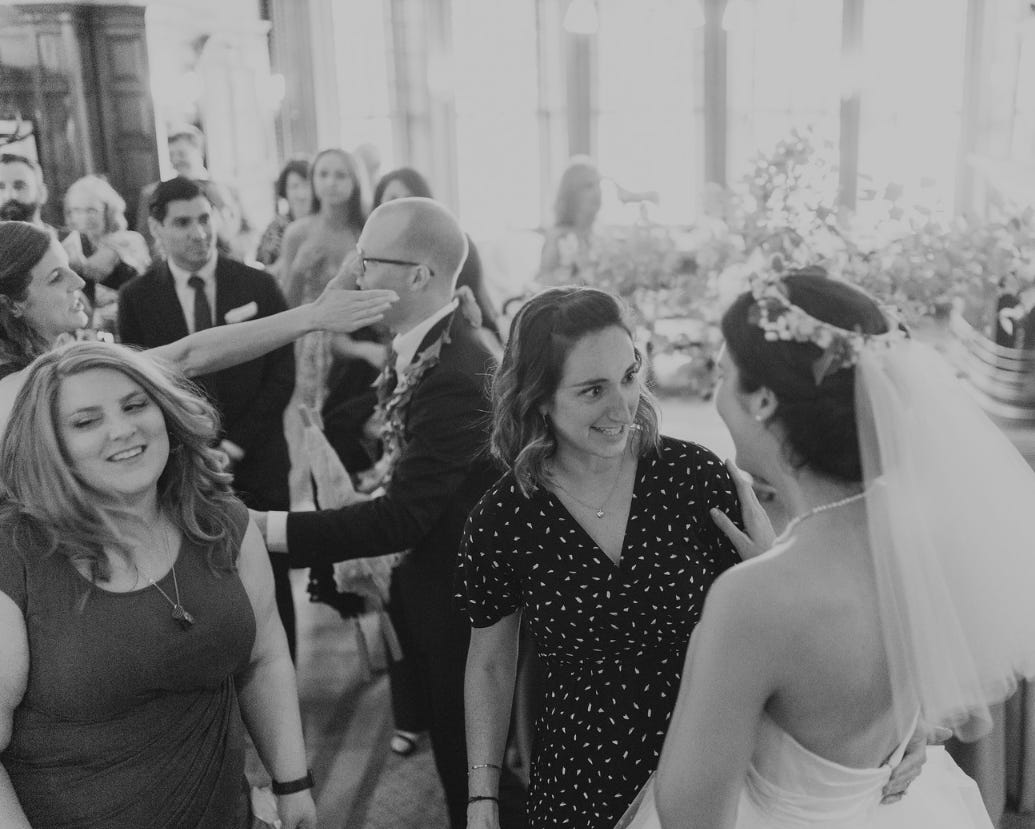 A few shots of friends and family as everyone gathered: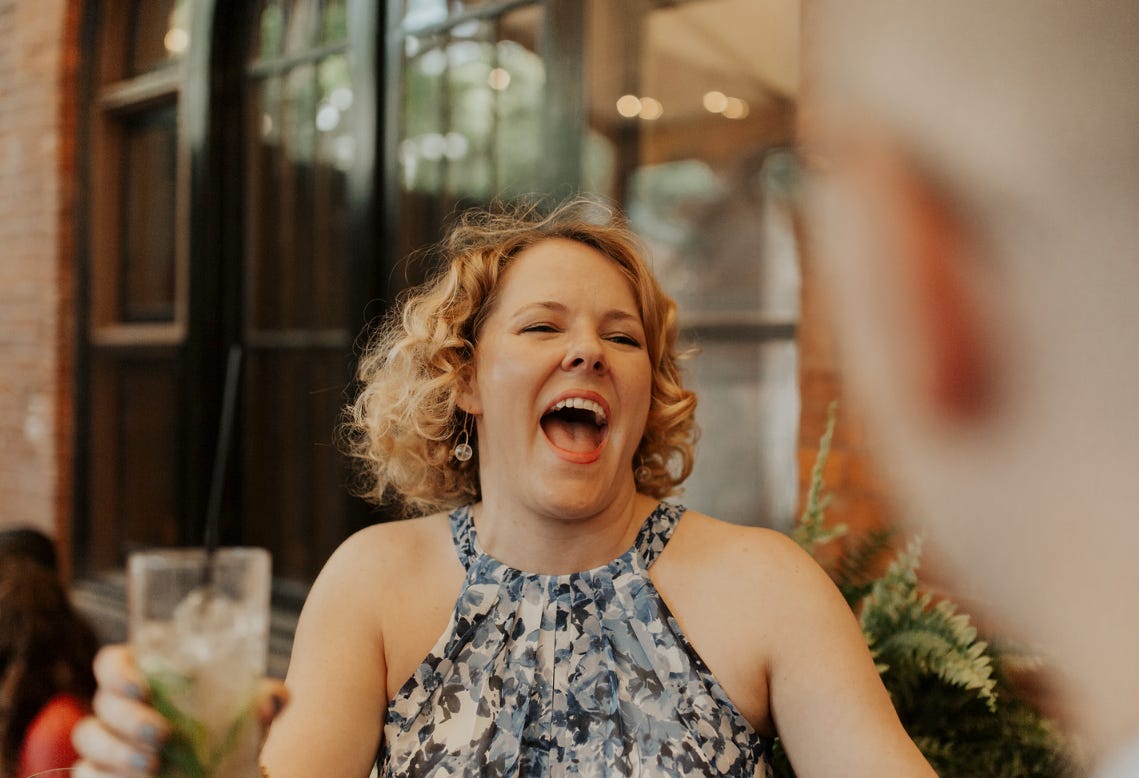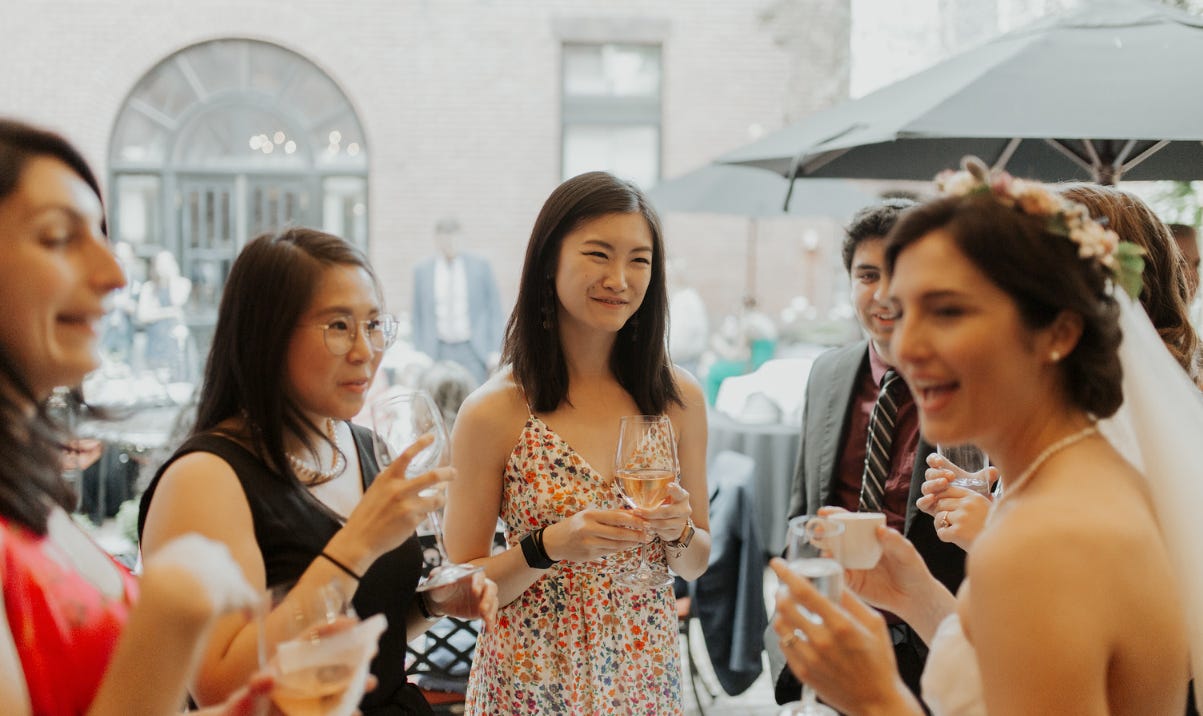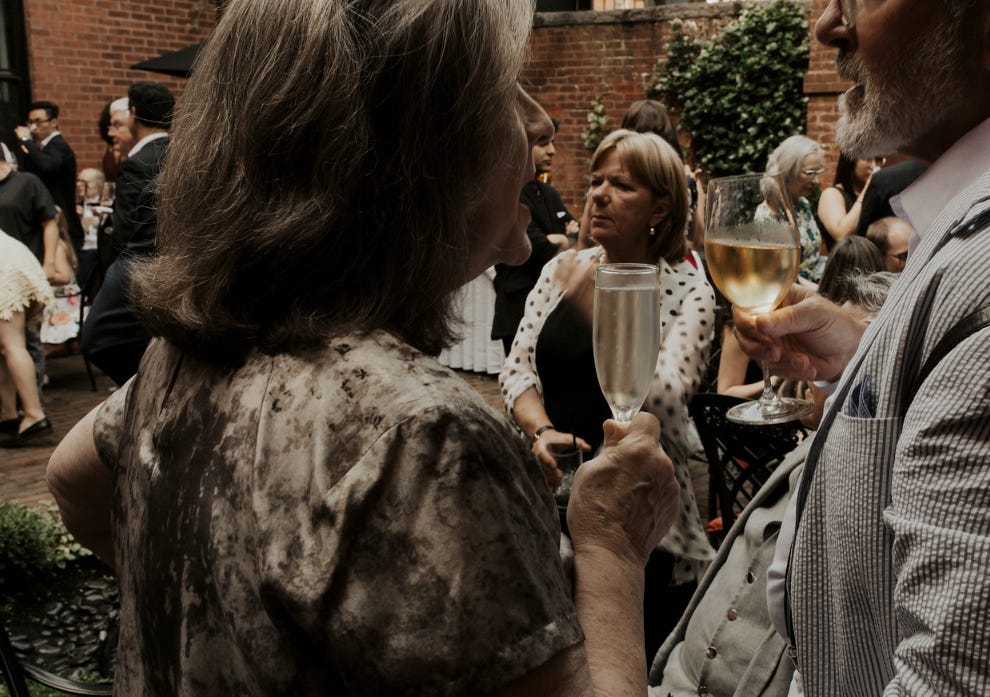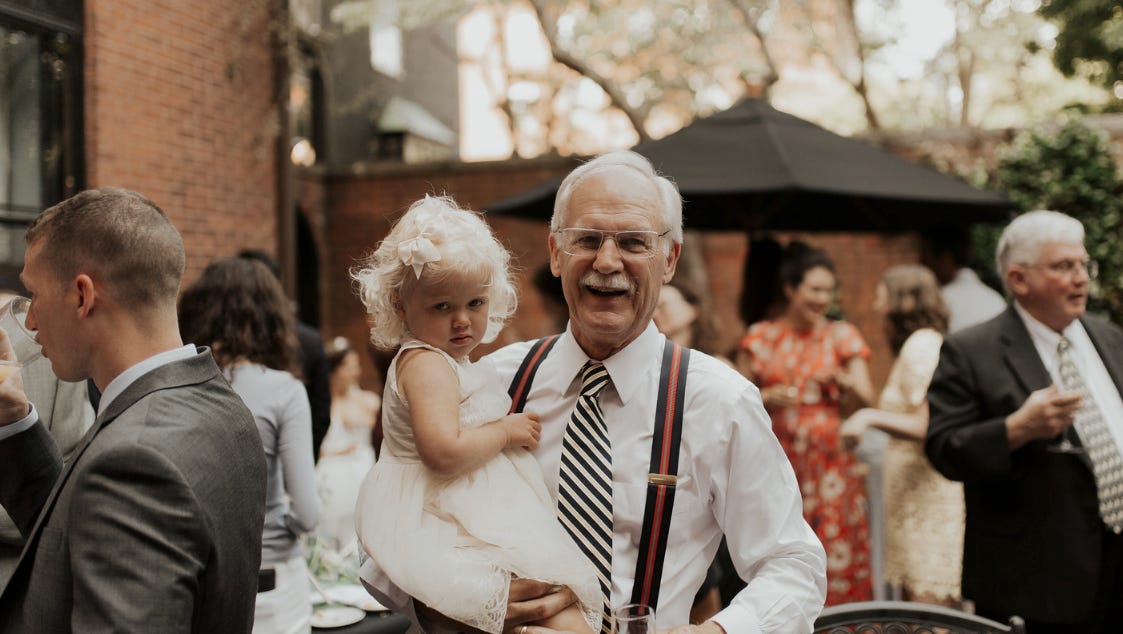 Time for Liza's parents' to give some speeches (our band, The Free Downloads, are in the background; they are so so so so so so good):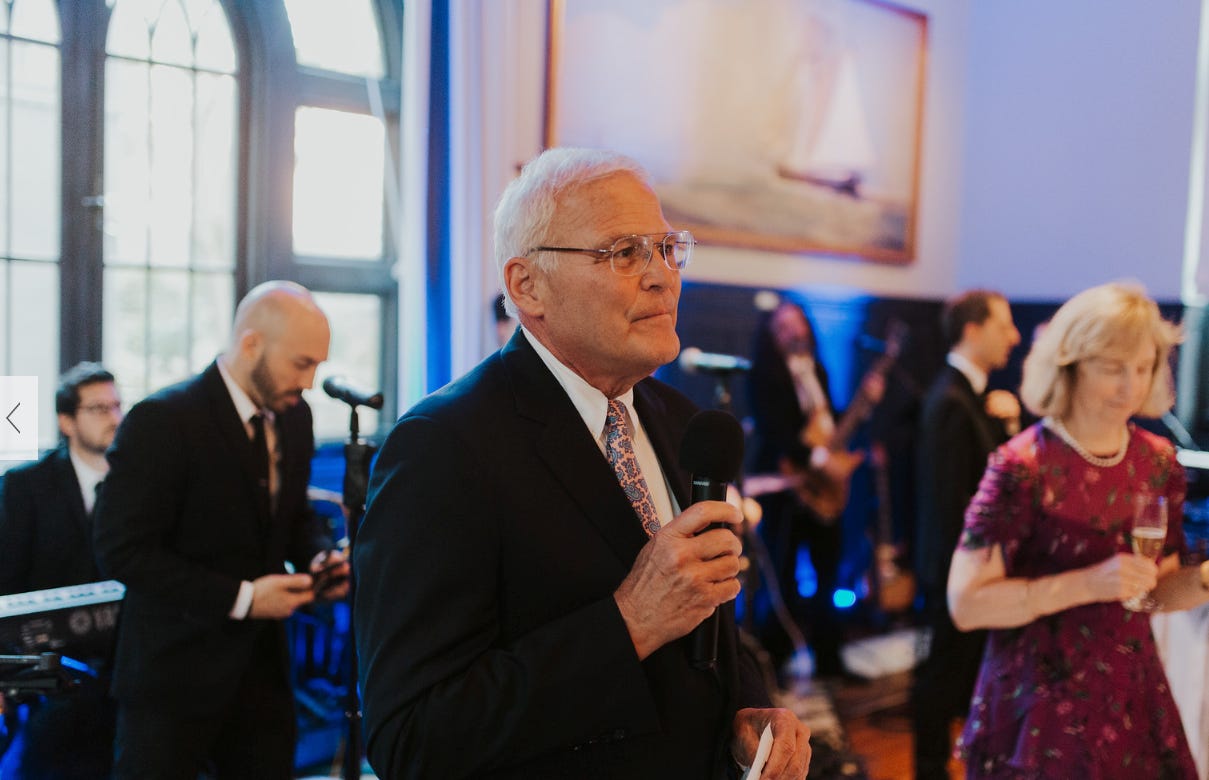 All four parents' speeches were well-received, it seemed: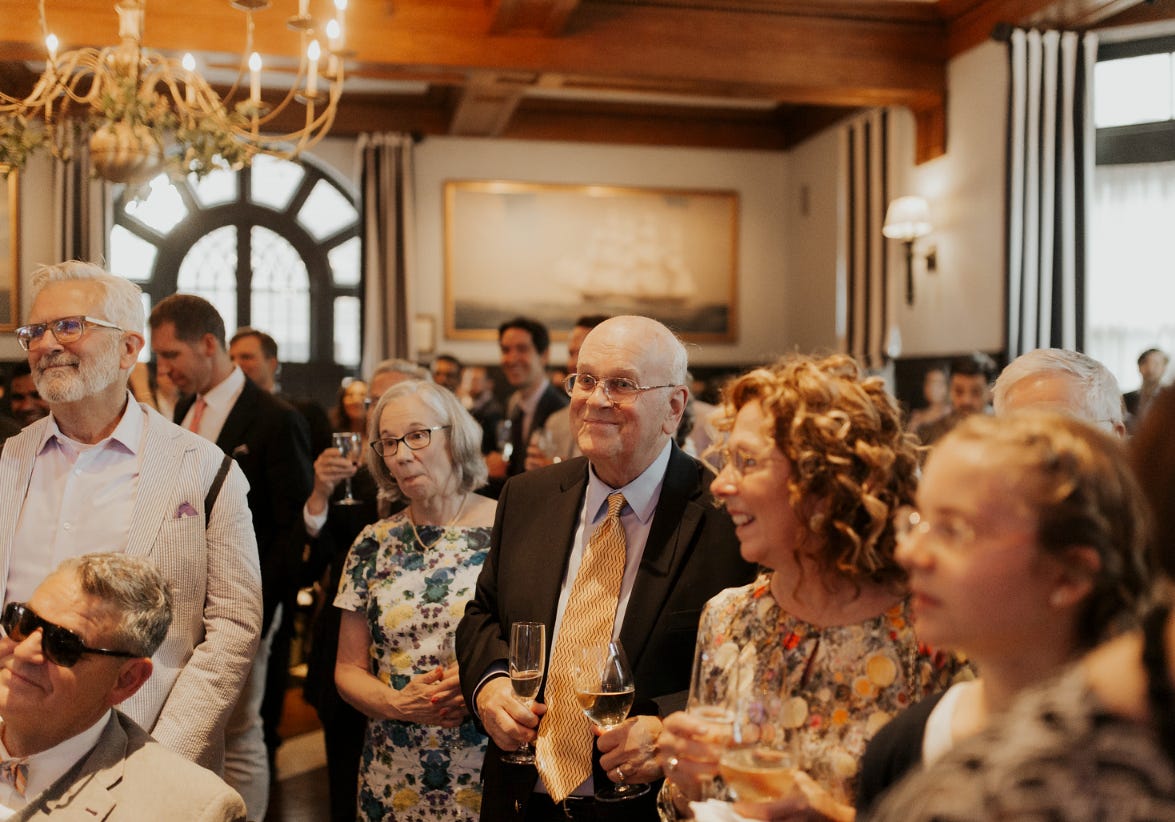 We missed dinner to take more shots with Garrett, our excellent photographer whom we adore:
We cut some cake, and the party kicked off: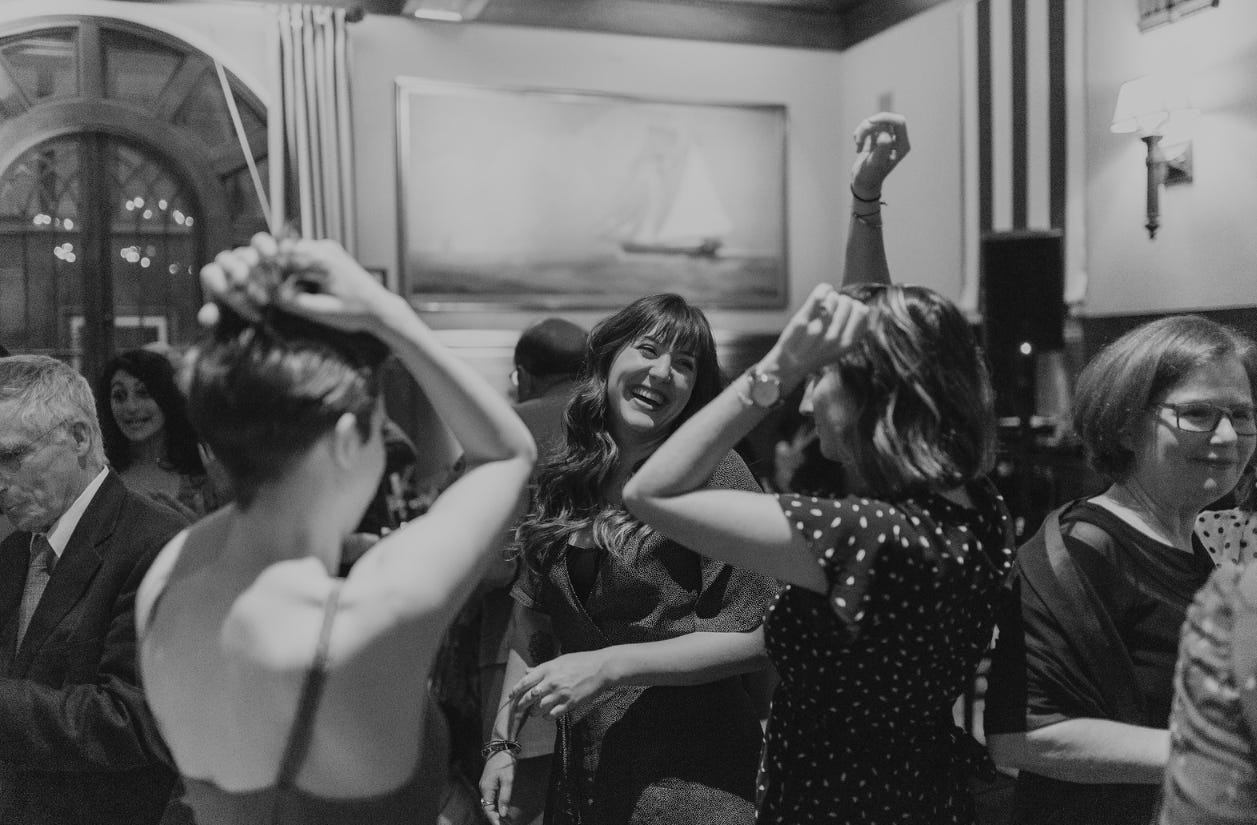 Team SF was present and accounted for: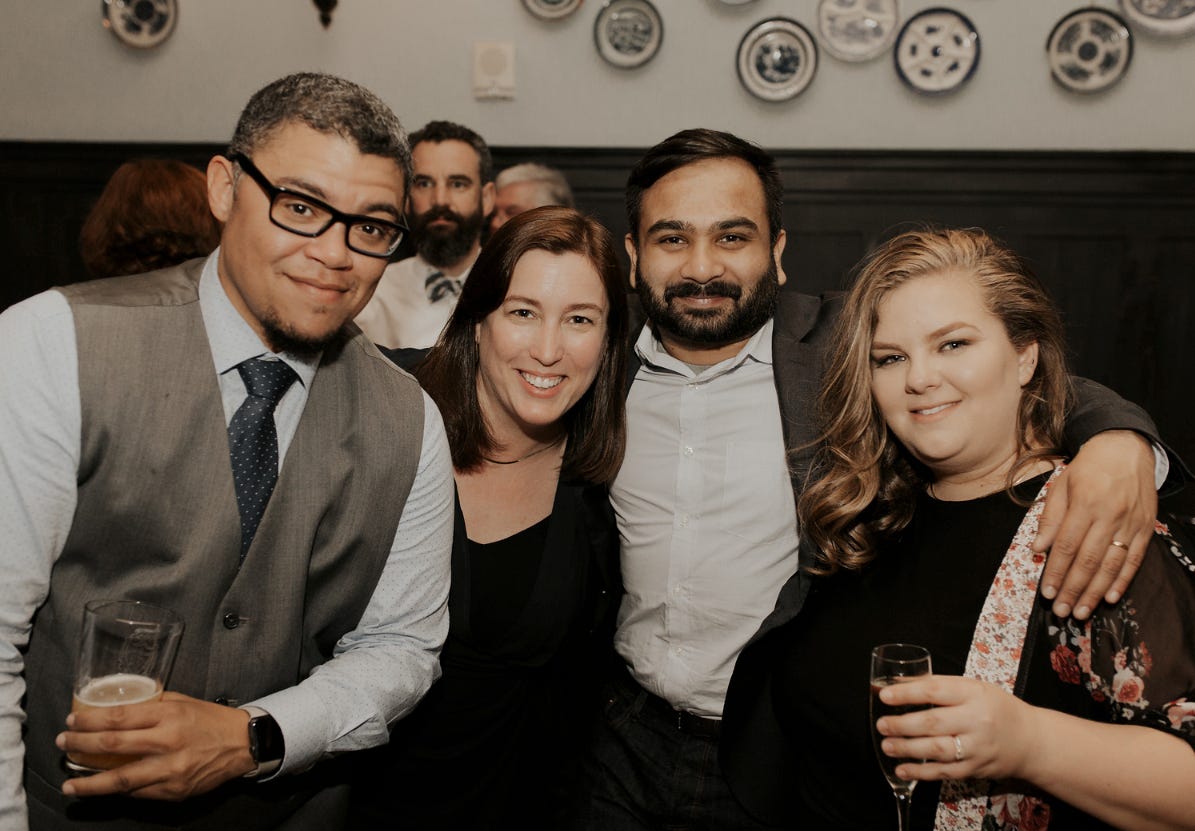 Not every photo came out perfectly, but how can you not love Owen, Drew, and Brian?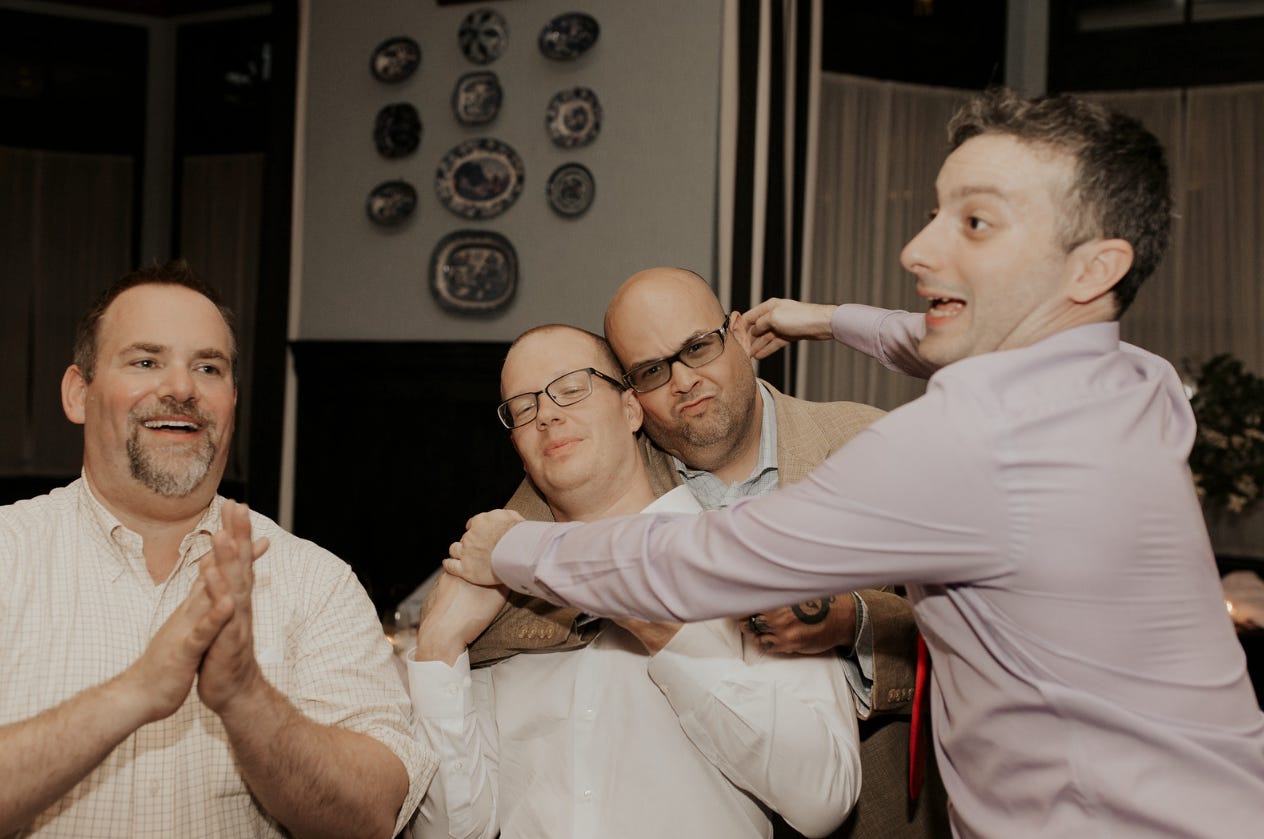 Even my brother danced: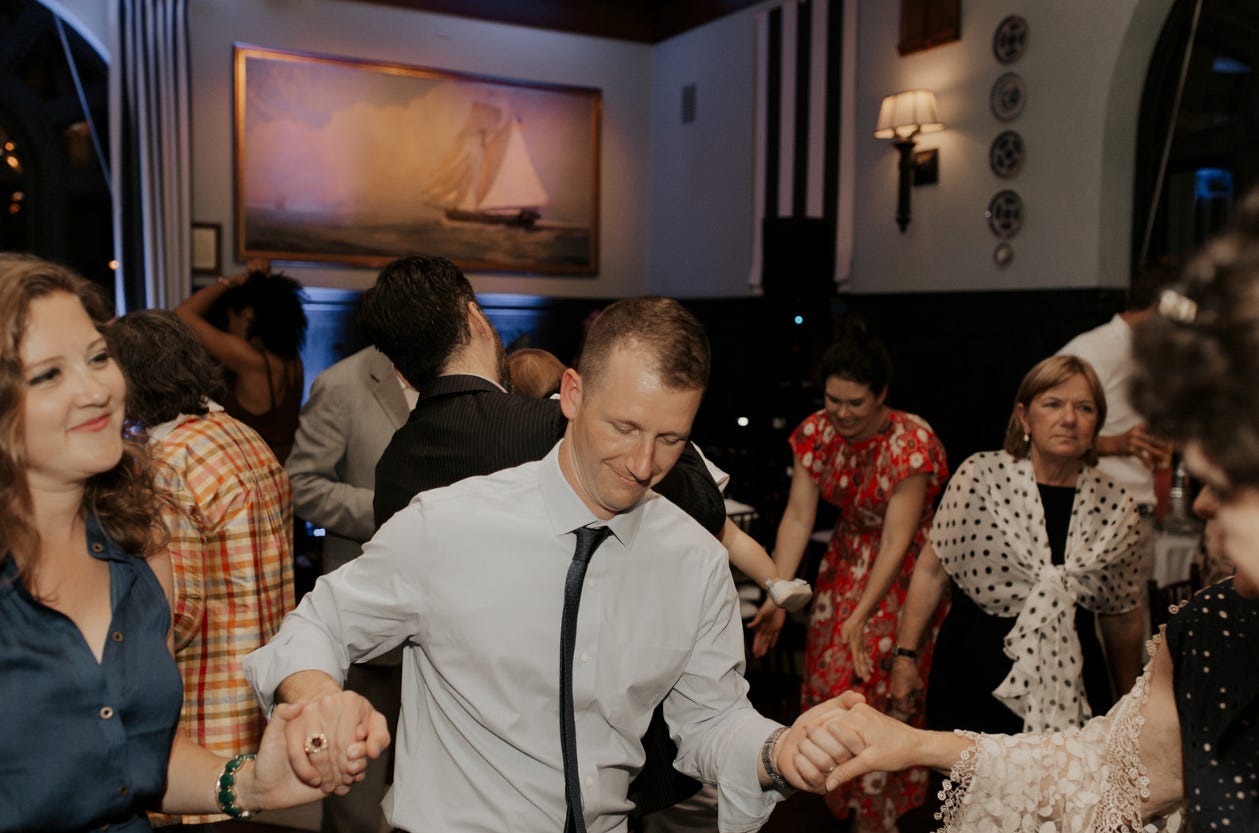 Conclusion, get married, bring your friends, have fun: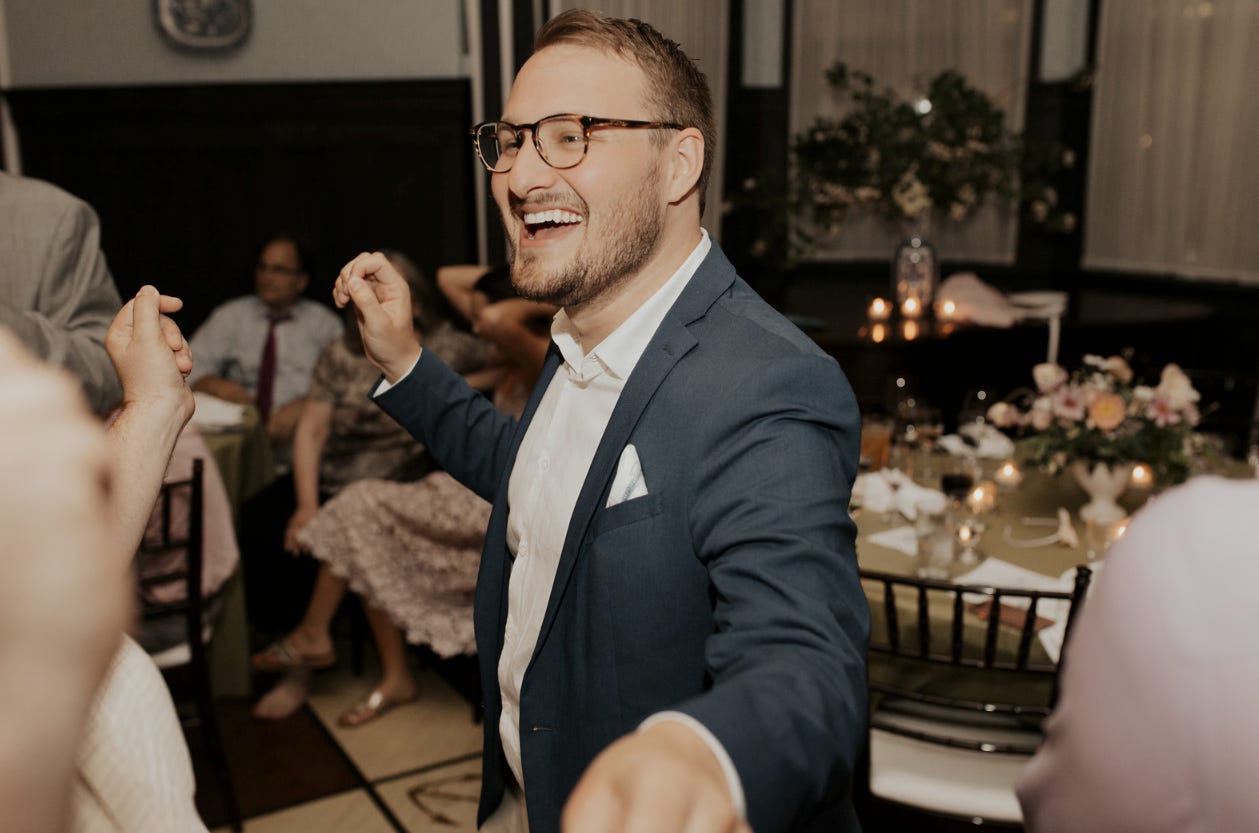 And one more of Liza, the most perfect person I know: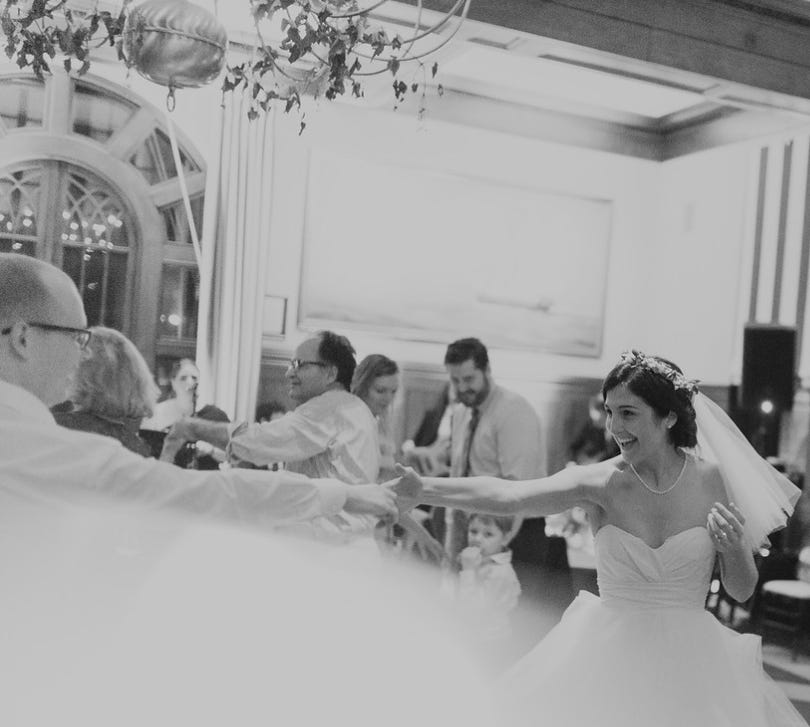 :)